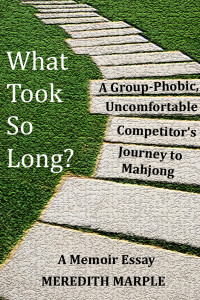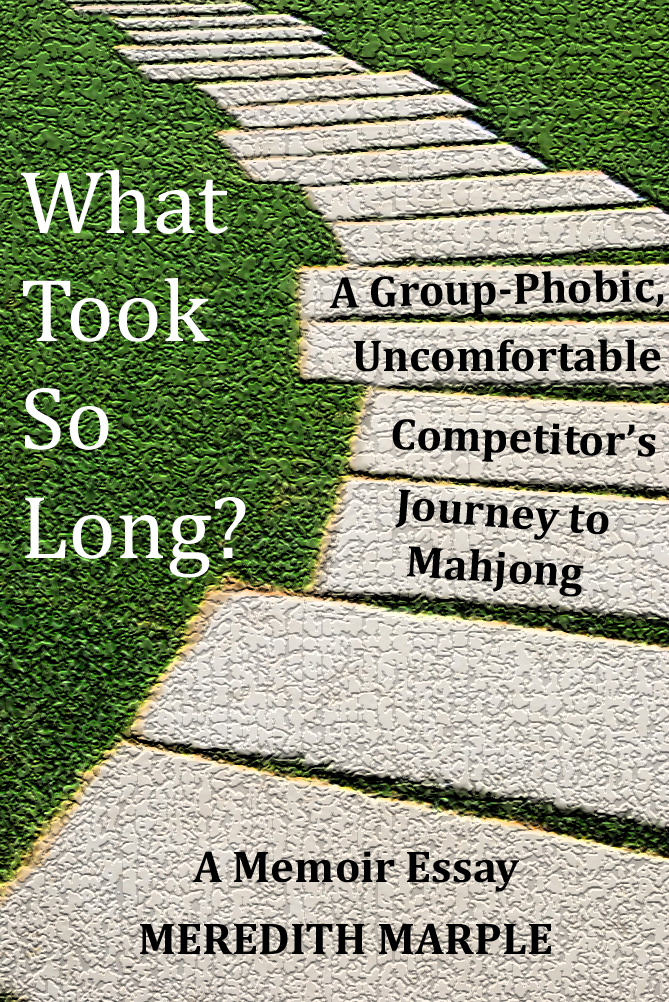 What Took So Long?
A Group-phobic, Uncomfortable Competitor's Journey to Mahjong
A short (32 pages, 45-minute read) Kindle e-book
Buy it HERE
Description
Not realizing the ramifications, a woman whose family never played mahjong decides it's the perfect game for her to pursue in her sixties.
Despite thinking of herself as a non-joiner and a reluctant competitor, when Meredith hears the clicking of mahjong tiles, a long-buried need surfaces.
Raised under the influence of a competition-driven father, she once redirected her own killer instincts. After a lifelong career in the publishing netherworld between academia and business, she still has no idea what she's in for.